La Cocotte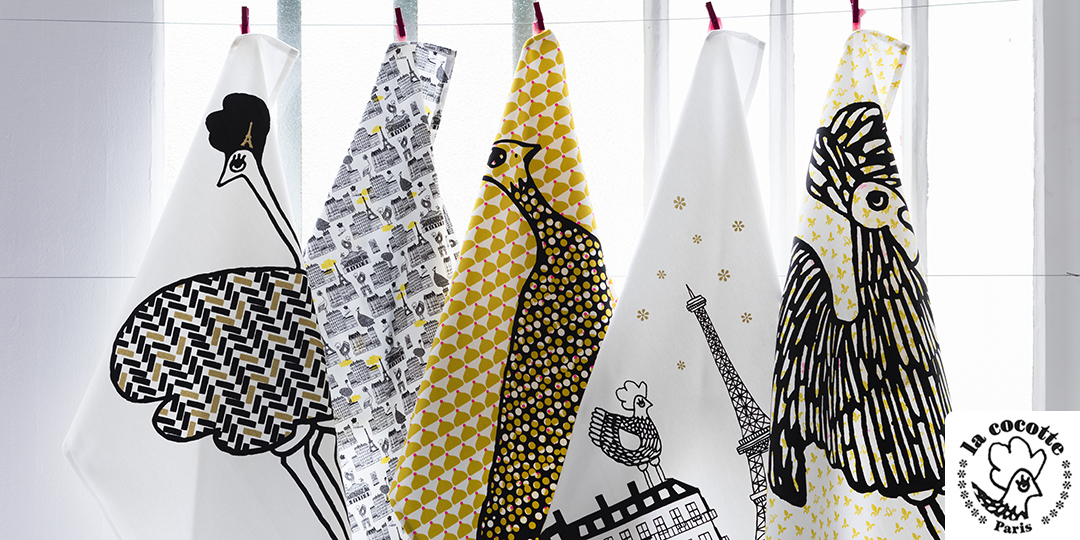 La Cocotte Paris is made up of two heads and four hands : those of the two designers, Laetitia Bertrand et Andrea Wainer.
They met at the Paris Art Déco School and share a taste for art and traditions, and hold know-how and craftsmanship techniques in high esteem.
In 2007, in rue Paul Bert in Paris,  they opened an experimental space devoted to the French-style art of living, to bring  more fantasy into their favourite influences, and to cultivate original creations together.
They christened  their boutique La Cocotte, gave it the emblem of a good-looking sooty-eyed chick that they printed on some dishtowels for the opening. The success was immediate. La Cocotte Paris was born.
Showing 1–12 of 21 results