Zuny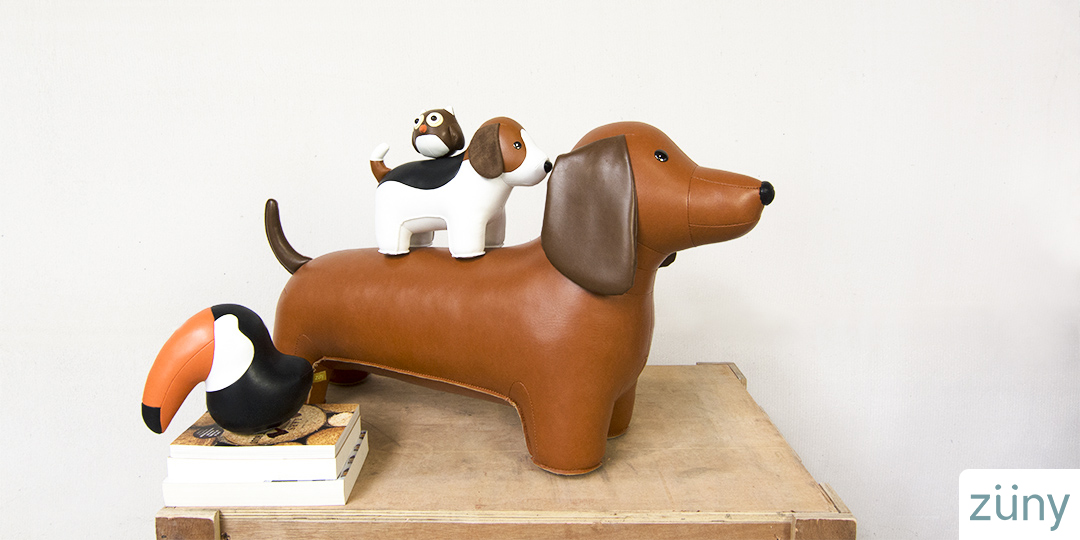 Zuny is a Home Deco brand with synthetic leather handmade animals as the core collection.
The Zuny animals are well known as  bookends, doorstops and paperweights. But there is a lot more. House of Home offers a broad Zuny animal collection. This includes large size Zuny's, stools, wall mounts and Zuny cushions.
Zuny's are cute as well as functional. The classic and minimal, yet whimsical design make it a unique addtion to a home interior.
Zuny's brand principle is to cause no harm to animals. Therefore, each Zuny is made from superfibre, polyester and little iron beads. So Zuny's are not made of leather. They are totally vegan!
Zuny's come in different design series. The core idea of Classic Series is to represent the original beauty of objects. With the help of sophisticated crafts, the style remains familiar. Also, the classic series Zuny's have beautiful details.
Zuny Series simplifies original shapes of animals. It puts focus on its symbolic characteristics. Also, with the dynamic interpretation, the Zuny Series is less realistic. But therefore full of vigor and creative imagination.
Life should be full of surprises. Therefore see how Zuny plays with designs in Special Series, exclusive for those who dare to be unique.
Zuny is the perfect gift for everyone, from young to old. Zuny's come in a nice reusable bag, packed in a strong carton box. Great to give, even better to receive! And real collector's items too.
The best way to love a Zuny is to hold one, feel its weight and see all its curves and details up close.
Zuny's are handmade. Simply dust your Zuny with a damp microfibre cloth when needed.